When purchasing a vacuum compression bag, a manual air pump will be attached. When pumping the vacuum compression bag, the corresponding manual pump is needed.
Method of vacuuming the vacuum compression bag:
1. Unscrew the cover of the compression bag.
2. Stack the objects that need to be stored in vacuum. First place them at four corners. If the corners are empty, a large area will be wasted. Put the four corners full and then put them in the middle. Pay attention to the compactness. If you put them casually, it will not look nice if they are compressed.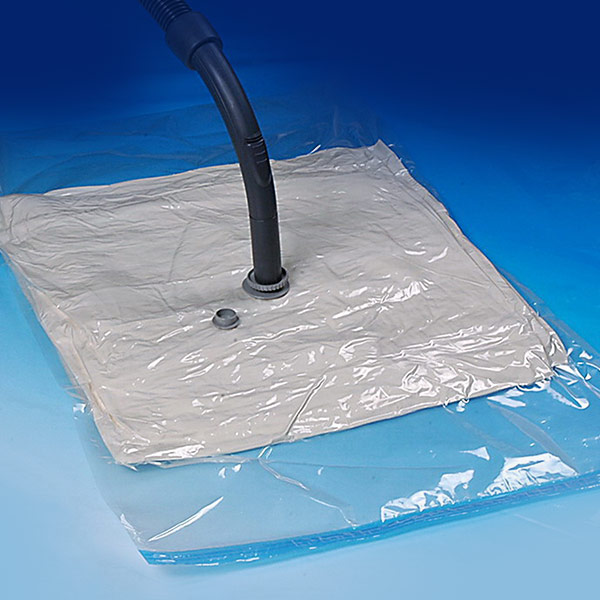 Open the cover cap at the blue position, rotate and install the air extraction cylinder, and then manually extract the air inside. This efficiency is relatively low. You can also use a vacuum cleaner to pump directly. It will be done soon.